Le Domaine de la Grange, May 2011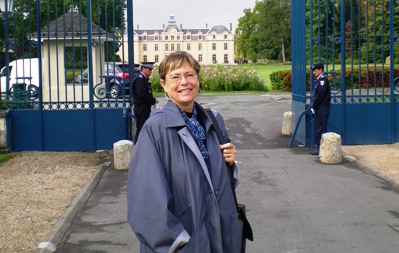 Vivi-Anne devant le Domaine de la Grange – la Prévôté,
Savigny-le-Temple (77). Vivi-Anne in front of the castle.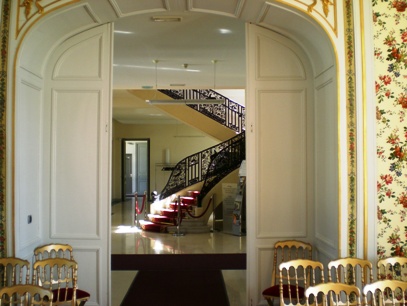 L'escalier menant à l'exposition. Stairs towards exhibition.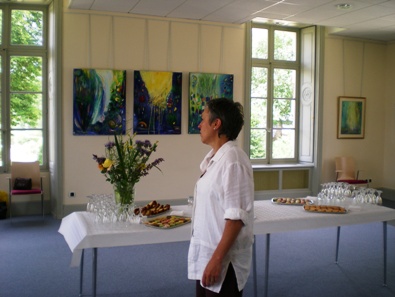 Réception en attente. Ready for opening.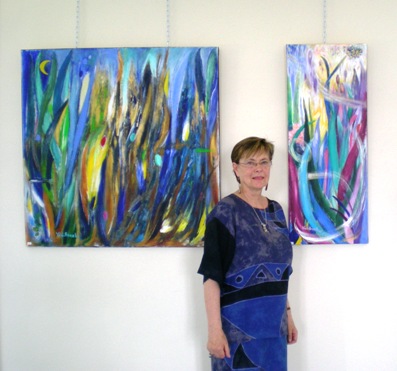 Vivi-Anne devant "Croissance sauvage" et "Danse de lumières.
Vivi-Anne in front of "Growing Wild" and "Dance of Light".

Discours du vernissage (Représentant du Domaine).
Opening speech (Representative of the Estate).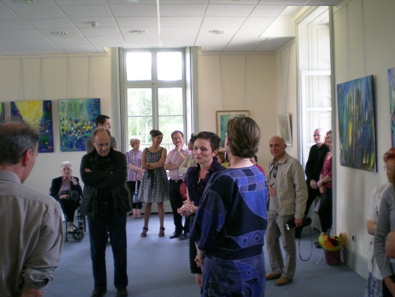 Discours du vernissage de L'Adjointe au maire.
Opening Speech of the Deputy Mayor.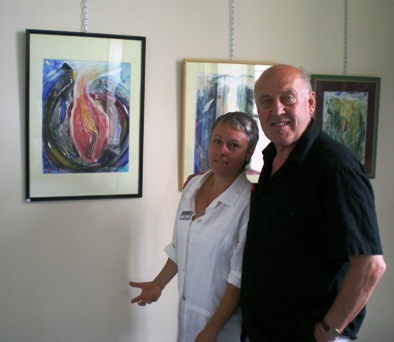 Martine (assistante) et Benny (mari de Vivi-Anne).
Martine (staff) and Benny (Vivi-Anne's husband).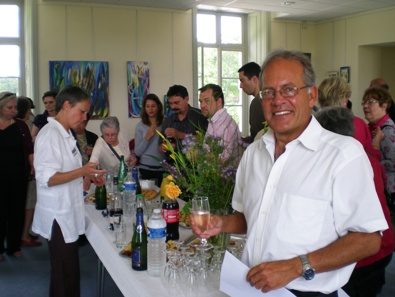 Cocktail – Monsieur Hammarstrand est servi.
Mr Hammarstrand with his glass.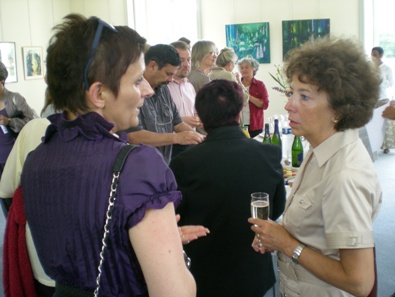 Cocktail – L'adjointe au maire et Mme Christine Hammarstrand.
The Deputy Mayor and Mrs Christine Hammarstrand.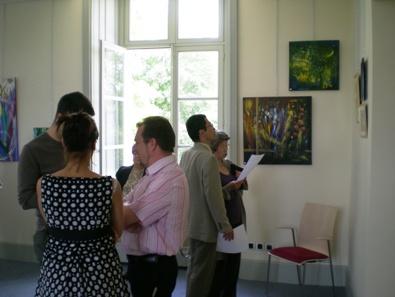 Vernissage – M. Hitoshi Terao, directeur de la Maison du
Japon à la Cité universitaire, et sa femme regardant les tableaux.
Mr Hitoshi Terao, managing director of the Japanese House at
Cité universitaire, and his wife looking at paintings.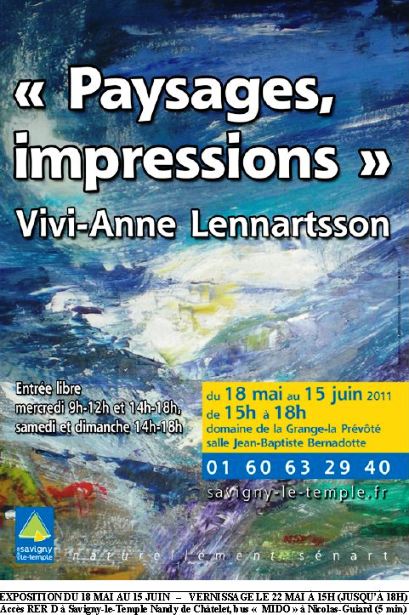 ---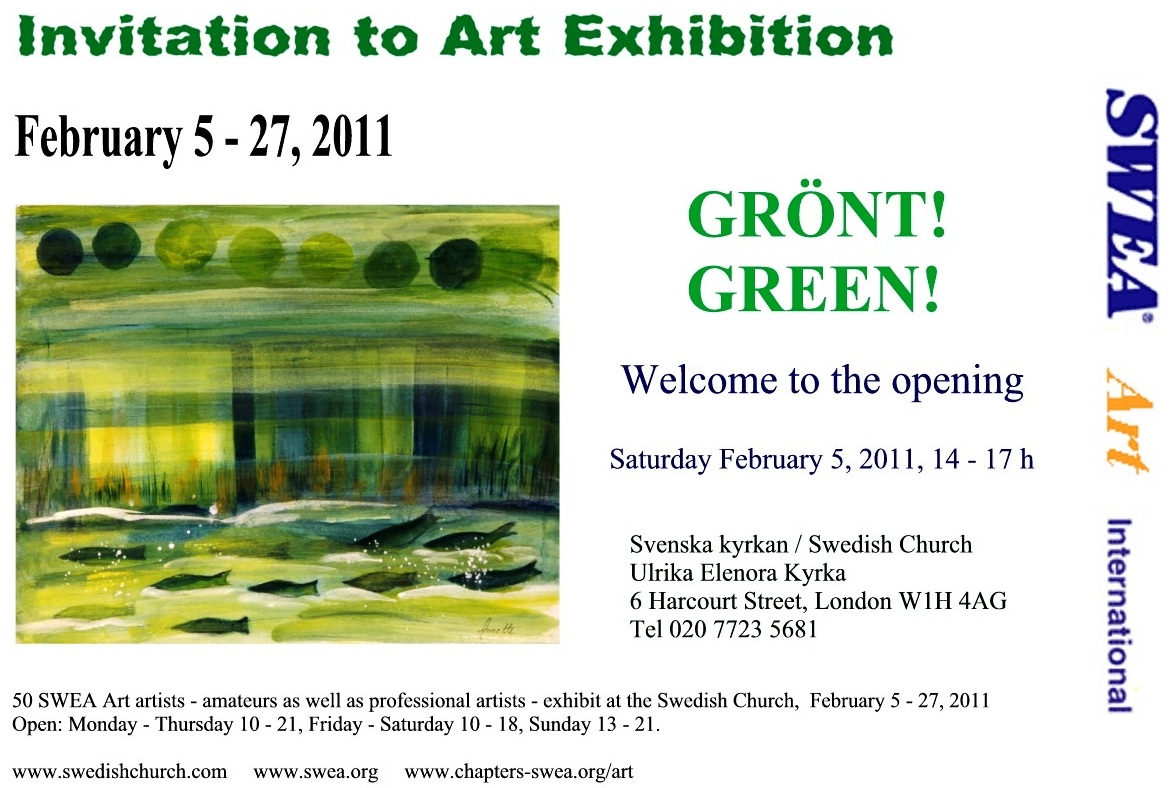 ---
With SWEA ART Artists in London!